Yes!!! It's my turn to expose my favorite Book Boy Friends. After reading around 54 books this year, I've gotta select 5 cool boys and put them in this Kaleidoscope. Well, actually, I don't have that number that I have to list down since some boys in the books I read don't really meet my criteria. However, since I set my heart to join this year end event, so here they are—Top 5 Book Boy Friends
5. Ryder Coltrane in Andy Squared
Call me insane. Yes, I am. Why do I choose this gay guy instead of those Greek gods? Well, at least Ryder is a kind of loyal person, unlike those flirting gods who get horny every time beautiful women passing them by. Ryder is a new guy at Andy's school who later changed Andy to find out what his nature of what-so-called-hormone is. Andy who keeps breaking up with pretty girls in her school finally gives in in Ryder's arm. If only Ryder were not a guy, I'm sure, there would be girls go after him.
I don't really have someone in mind to picture Ryder Coltrane, but then I found this pic. He's actualy 22 whereas Ryder is just 17, but I guess someone who looks like him can be Ryder. Let me present, ALex Pettyfer. He's hawt. :D
4. Noah in Temptation
Another bad choice from me. Well, as I told you before, I don't have that many choices out of 54 books I read. Noah, a religious Amish falls in love Rose, a non-Amish girl. Noah 17 or 18 years tries his best to stand on his Amish belief, but he can't resist Rose's charm. The temptation is inevitable. Just take a look at how Rose feels when she meet him for the very first time:
And for the very first moment in a very long time, the world didn't appear entirely in the muted, hazy color of doom.
Owh…owh… I'd love to get this kind of guy who would put some magic the magic Noah did to Rose. Lol. If I may try to picture Noah in my mind, Callan McAuliffe who played in Flipped as Bryce Lowski is quite good. What do you think?
3. Leighton, the prince of Kingdom in Ther Melian series
Nah, I think this time I straightened my choice, or better to say, I got a great choice. Finally. Who would dare avoid his sparkling charm, not even Vrey who first was head over heels in love with a guy whose age is about his great grand dad, Valadin. Lol. Moreover, Leighton is a prince who willingly leaves his throne behind only to stay beside the women he loves. Soooo sweeett….
Picture of Leighton? Owh, no, please forgive me for bad choice I give you, I lack of new teen actors, especially someone who would perfectly duplicate Leighton. Well, this is what I got.
#Tipukpakepedang #berlindungdijubahnyaVrey... Huakakaka
2. Etienne St. Clair in Anna and The French Kiss
I was about to make his as the first, the top of the top 5 Book Boy Friend, but then, I have another choice. So sorry, St. Clair. But, don't worry, you rank number two here. That means I adore a lot. Hahaha…
From the review I read in goodreads, almost all female readers have gone nuts of him. I never thought that I would, too, towards this American with British accent. No matter, he was taken or not, he could be single at any time. #uhuk
Owh, blame me for having him in my mind as Etienne St, Clair. But, He is pure British.
Yeaaayy… I'm soooo happy to announce that Peeta is The Top of the Top Book Boy Friend this year. I know, I know that there must millions of girls out there who would make him as number one. I both adore and love him so much even when he was not in his state of mind. From the cast in the movie, I love Josh Hutchinson the first time played as Gabe in Little Manhattan. However, I guess, he was not really Peeta I dreamed about during my reading. But at least, I'd love to Josh in any movies.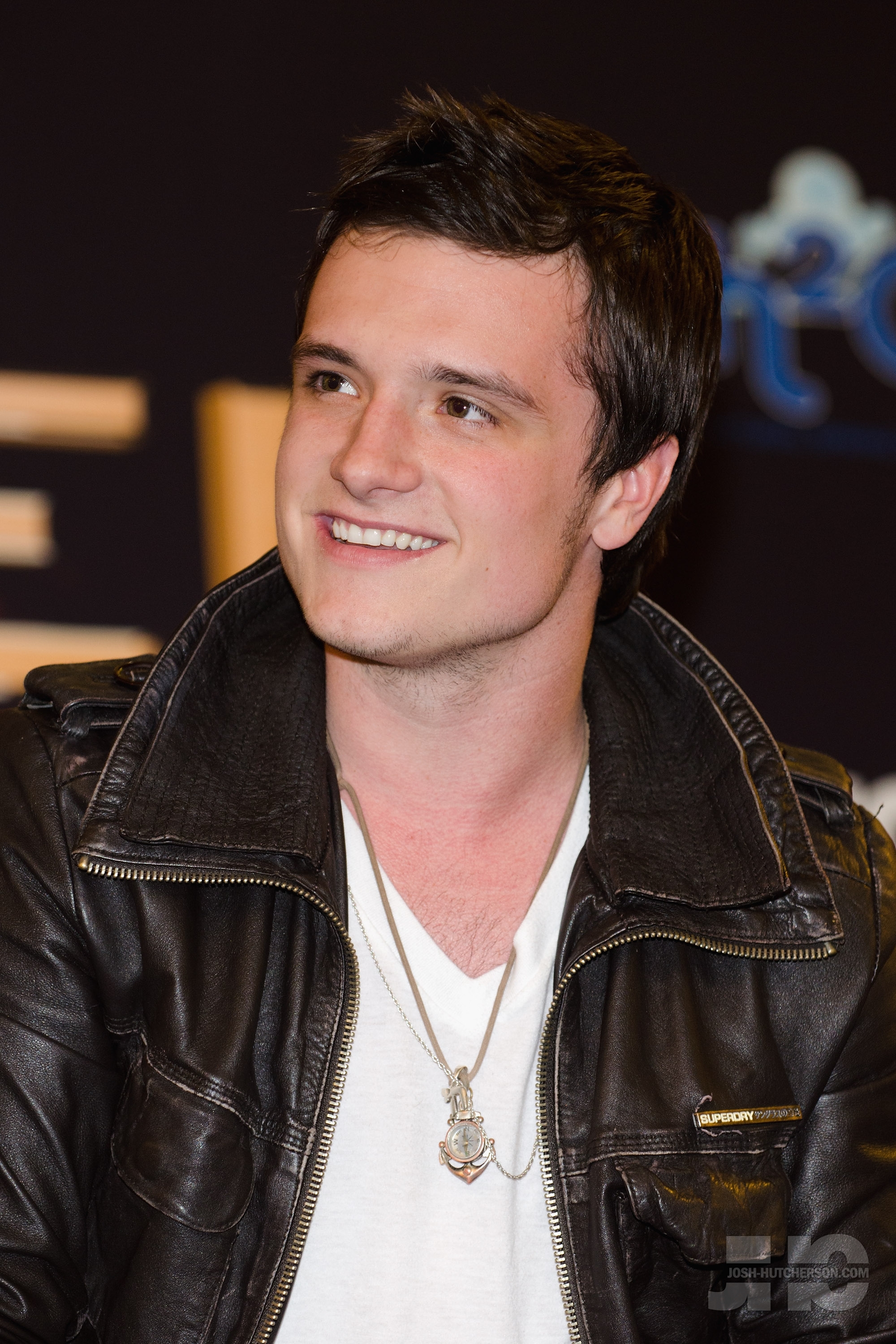 So, who are your Top 5 Book Boy Friends this year?